Simvliet 1982
From MetroSim Wiki
Simvliet is a fictional city that is available since Beta 3.5.
There are four versions of the Simvliet network:
Simvliet 1982
Simvliet 2013
Simvliet 2017
General info
Simvliet 1982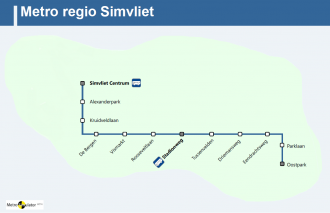 Screenshot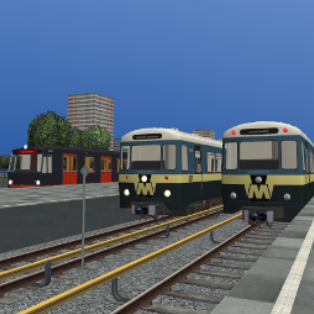 Author:
Michiel
Lines:
1
Traction power supply:
Third rail
Description:
Contains 1 metro line
MetroSim Version Required:
Download:
Included in the Beta 3.16 package
Network information
Lines
Depots
Train-Protection Systems
Train usage
Lines
Simvliet Metro Line
The Simvliet Metro line is the first and only metro line in Simvliet in 1982. It runs from Simvliet Centrum to Oostpark.
Destination codes:
C – Simvliet Centrum
B – De Bergen
R – Rooseveltlaan
S – Stadionweg
O – Oostpark
Other locations
Depots
Bergpark Depot
Simvliet Centrum Keerspoor
Stadionweg Keerspoor
Oostpark Opstel
Editions

1982

•

2013

•

2017

•

2020

Metro lines
Railway lines

Simvliet Railway Line

Depots
Other locations