City of Thames
From MetroSim Wiki
City of Thames is a fictional city based on London with a metro network based on the London Underground. It is developed by Michiel and Sjoerd.


General info
City of Thames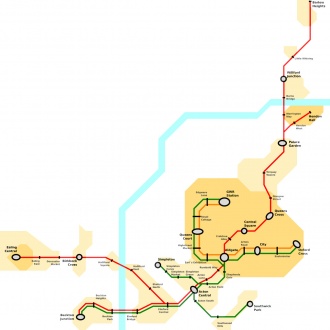 Author:
Michiel
Sjoerd Ydema
Lines:
3
Traction power supply:
Third and fourth rail
Description:
Contains 3 lines; 2 sub-surface and 1 deep-tube
MetroSim Version Required:
Download:
Included in the Beta 3.16 package
Network information
Lines
There are 3 lines; two of them are sub-surface and one deep-tube:
Depots
City of Thames has at least two depots which will be confirmed at a later stage.
Other locations
Depots
City of Thames includes four depots.
Sub-surface lines

Deep-tube lines
Depots