MG2/1
Jump to navigation
Jump to search
MG2/1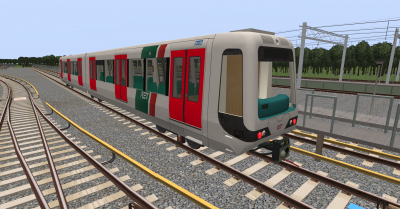 Series
5301-5363
Traction power supply
Third rail only
Protection
ATB max. 80km/h
Along side with the SG2/1 the MG2/1 was the third type of passenger rolling stock on the metro system of Rotterdam. The MG2/1 is almost identical to the SG2/1 with only a few visual as well as technical differences, especially pantograph which isn't present.
In the simulator
Like the MG2, these trains can be used on third-rail and ATB-protected parts of the network. It includes:
Trivia
The name "MG2/1" is actually an acronym. The full name is "Metro Geleed 2-deilig, 1 cabine" which in dutch stands for: "Metro vehicle 2-segmented, 1 cabin".