NS 2200
Jump to navigation
Jump to search
NS 2200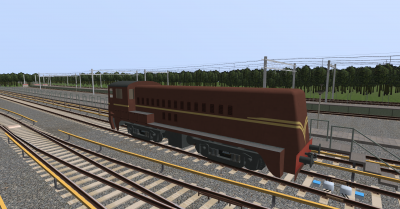 The NS 2200 locomotive.
Traction power supply
Diesel
Protection
None
Max. Speed
100 km/h
The NS 2200 is a series of diesel locomotives used in the Netherlands. They were constructed between 1955 and 1958.
In the simulator, you can find this locomotive in specific maps to carry a number of container trays around a loop or a railway line. Like the Arend Steam Train, it cannot be spawned in Explore mode.