LU1973
Jump to navigation
Jump to search
London Underground 1973 stock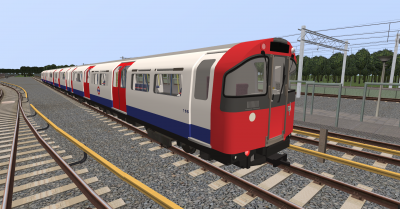 Series
100-175
200-221
Traction power supply
3rd & 4th rail
Protection
ATB, Tripcock. Max. speed 80km/h
Download
The London Underground 1973 Stock is a type of rolling stock used on the Piccadilly line of the London Underground. They normally run in either 6-car or 3-car formations.
The more common 6-car consist is formed by coupling two DM+T+UNDM formations; driver motorcar (DM), trailercar (T), and "uncoupling non-driver motorcar" (UNDM).
The 3-car consist, also known as a 'double ended unit', is formed by a DM+T+DM formation. These 3-car consists can run on their own, but can also service coupled with a DM+T+UNDM formation. The double ended units where intended to create more flexibility in rolling stock deployment; for example to replace a DM+T+UNDM formation when it is out of service for maintenance, and to operate the now closed Aldwych branch of the Piccadilly line.
Special animations
Shift+X: Left cabin door
Ctrl+X: Right cabin door
Ctrl+Shift+X: activate/deactivate window wipers

In the simulator
These trains can be used on ATB-protected parts of the network.
Activity codes
You can place a train containing the 1973 stock train your acitivity by using the following lines in your ACT file:
  <train pack="London" file="LU1973_A.xml"/>  (front half of the train)
  <train pack="London" file="LU1973_B.xml"/>  (rear half of the train)
  <train pack="London" file="LU1973_DE.xml"/>  (Double-ended unit; 3-car train with driving cab on both ends)