K4500
From MetroSim Wiki
Köln K4500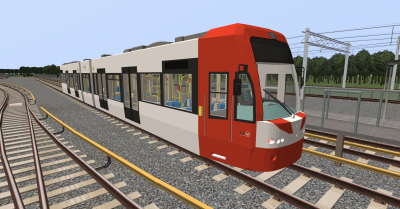 Series
4501-4569
Traction power supply
overhead wire
Protection
ATB/ZUB max. 80km/h
Download
The K4500 is a low-floor Flexity Swift tram, which is used on the tram network in Köln, Germany. In the period 2005-2007, 69 of these trams have been delivered by Bombardier.
The original 3D model of the tram was made by ARGO Industries. Conversion/animation for Metrosimulator by Sjoerd Ydema.
Operations In Simulator
In Metrosimulator, the vehicles are equipped with both train protection systems (LZB/ATB and ZUB), so you can use them on the entire tram network. An indicator on the control panel shows which system is active. As the Rotterdam ATB system used in the simulator is actually "LZB801", and this is a German tram, the control panel in the tram shows "LZB" instead of "ATB". Other than that, there is no difference in functionality during the simulation.
You can couple two vehicles together; the couplers will appear automatically when the connection is made.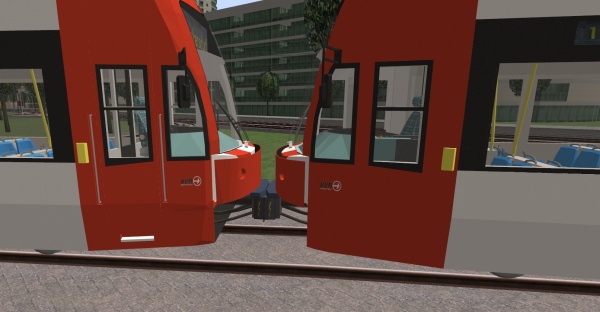 In order to use the vehicles in your own activities, you can use these code lines:
<train pack="K4500" file="K4500_Koln.xml"/>
<train pack="K4500" file="K4500_Croydon.xml"/> (Fictional Croydon Tramlink livery. In reality, Croydon uses K4000 trams instead of the K4500)
Special animations
Shift+X - Open/close driver door 1 (outside)
Ctrl+X - Open/close driver door 2 (inside)
Ctrl+Shift+X - Activate/deactivate window wipers
External links