KTMCL
From MetroSim Wiki
KTM Citylink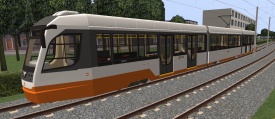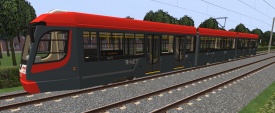 Series
9541-9575
Traction power supply
overhead wire
Protection
ATB and ZUB max. 100km/h
The KTM Citylink tram is a fictional regional tram, based on the Russian KTM31 tram and inspired on the Spanish FGV 4100 series Citylink tram (which runs a lightrail service between Alicante and Benidorm) build by Vossloh.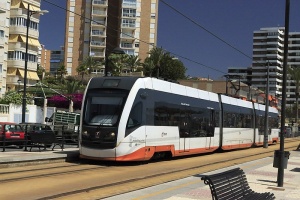 In effect, this KTM Citylink tram shows what the rolling stock on the Alicante-Benidorm line would have looked like, had the FGV ordered it with UKVZ (Oest-Katavskiy Vagonstroitelniy Zavod) instead of Vossloh.

The KTM Citylink tram has a low floor around the doors, and a slightly higher floor at the seating area's. The maximum speed has been raised to 100 km/h, and it has been equiped with ZUB train protection. The couplers are of the Scharfenberg type; this way, it is possible to use RET rolling stock (like a locomotive or a metro) to easily tow away a defective unit.

Operations In Simulator
The Metrosimulator KTM Citylink uses the colorscheme of R-net. They would probably have been painted in this scheme, if they would be in service in the Netherlands.

In Rijndam 2020, you can use this tram on lines T1, T2, and T3 (replacing M5).


Special animations:
Ctrl+Shift+X: activate/deactivate window wipers