Posts: 455
Joined: 23 Jan 2017, 15:21
Location: Nootdorp
---
Ok, thank you

---
Sjoerd

wrote:

↑

04 Jun 2018, 11:49

luka23

wrote:

↑

04 Jun 2018, 09:25

After playing fo a while, one thing I don't really see the added value of is the conversion of M5 to T3. What was the reason of converting it? Realistically looking, you lose cross-platform changeover and have to go downstairs at Transferium, so it doesn't even seem logical to me as it's not even connected to the rest of the tram network.

The main reason was simple; to have a line for the Citylink tram to run on. That tram is a bit too large for line T1 or T2, as the concept of Citylink trams (in most cities where Citylink type trams run) is not for short distances with frequent stops, but for regional services. Often with a city center tram part (shared with city trams) and a (converted) railway part.

A few examples;

The Hague - Zoetermeer (the tram is officially called "Regiocitadis", but is follows the classical Citylink concept)
Saarbrücken - Sarreguemines
Alicante - Benidorm
Kassel - Hofgeismar-Hümm (same tram type as in The Hague)

I did have an alternative idea for the Citylink tram in Rijndam; Garenmarkt (on a new track nr3) to Statenpolder, and then a new higher speed section (100 km/h) with few stops, towards Denia, connecting to the existing line at Westwoud.

But as the network was already too big for some users, and even I was starting to get lower performance in some area's, I did not want to add several kilometers of new scenery to the network.

(Perhaps if I sacrifice parts of the RijndamRail railwaylines (Centraal Station - Rijndam Zuid and CGL - Noordvliet)? And then build that as a separate downloadable "Rijndam 2022". Just an idea....)
Okey, if this is going to happen.....

I have copied the Rijndam 2020 network, and named it Rijndam 2022. For now a working name, don't know if that will also be the final name, so there will be no Wiki page on it yet(!).
The idea; a tramline for the Citylink tram, beyond Statenpolder, to the Denia line. The line will probably start at Garenmarkt, providing I can fit in the connecting tracks at the underground tram section (between lines T1 and T2).
The start at Statenpolder has been build (btw. the turning loop for T2 stays intact). One stop further, we'll enter a ZUB-controlled area; when running at higher speeds, we're going to need some security....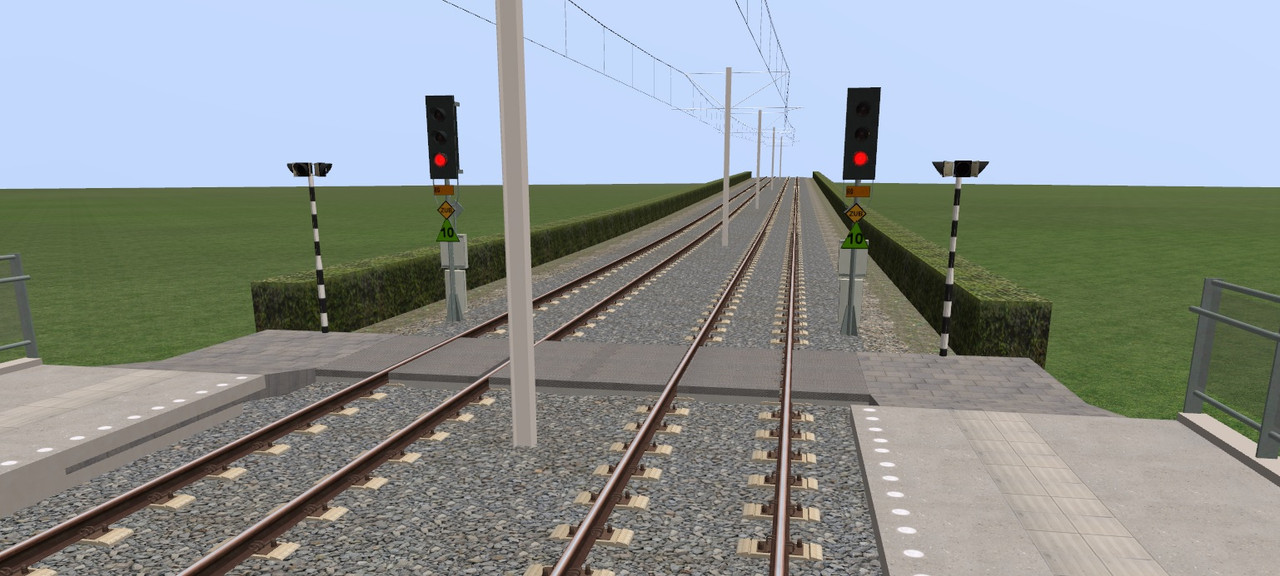 https://s26.postimg.cc/vwsoaaogp/Rijndam_318.jpg
In order to keep the network usable, I will take some parts out later as mentioned in the quote above (I'll probably shape that as "out of service for maintenance"). But I do that last; let's first see the effect when the rest is done.
The idea will be to release it later as a separate download, just like I did with Rijndam 2016 recently.
(I'll keep seeing Rijndam 2020 as the 'main' version.

)
CEO of the Rijndam Electrical Transport company

---
Question to all; what are your preferences regarding the tram platforms at Transferium Rijndijk in this version? Keep them, or restore the old situation?
CEO of the Rijndam Electrical Transport company

---
Keep them. I don't think they cause any problems.
---
Restore them, see my comment on the previous topic:
---
or make it like T2, a high and low station
pc specs:
Intel I7 4790K @ 4.7GHz
Gskill Trident 16GB 1866MHz
EVGA GTX1080ti SC Black Edition
Samsung 950 PRO 512gb
---
---
Rijndam 2022 separate download will be available soon?
MetroSim Beta is the best metro simulator in the world

---
As with all new things in Metrosimulator; when it is finished.
The work is continuing....
Overhead wires are being installed; a work train at a level crossing (AHOB yet to be installed; trams will be running here at 80 km/h):

Attachments

Rijndam 319.jpg (407.54 KiB) Viewed 436 times
CEO of the Rijndam Electrical Transport company

---