Looks absolutely stunning!

Cheers from Finland

Hope everyone that sees this has a great day!
---
Classic development problems..... (luckily, this one is easy to solve)

Attachments

LUD78_004.jpg (232.38 KiB) Viewed 1462 times
CEO of the Rijndam Electrical Transport company

---
---
Oops Houston we have a problem!
Currently running Metro Simulator Beta on NVIDIA GeForce GT1030 2GB grafic card.
---
Posts: 942
Joined: 03 Oct 2015, 19:11
Location: Los Angeles, California, USA
Contact:
Would R-Net like donate to Rijndam Elektrische Tram to double track that area


This is now a dead account.
---
Dafuq?


*facepalms* what have you done, you smartass?! You can't send more than two trains to Panbos on Rijndam map. The rest of the trains has to wait at Westwoud or Noordvliet. Well, good luck for solving this "traffic jam"!
If you want to make a very fast ride, just disable ATB/ZUB, put trottle to 1.00 and enjoy.
In my Avatar is a Logo of a Prague metro.
Sorry for my bad English. I am Czech and i am learning English
---
---
---
The fault was due to me creating a reversed version of the single-ended unit for the D78 stock (for car-numbering reasons, and making it easier to put a full train in the network). But I forgot to define the end cars as being reversed in this consist. So in this turn, the car bodies (except the middel car) tilted in the wrong direction.

CEO of the Rijndam Electrical Transport company

---
And... a third one

The S7 stock. Current king of the Subsurface lines in London (and would do well in Rijndam and on Simvliet line C too

). Also in development (not finished yet) for the next version. This weekend I plan to start on the hardest part; making a functional drivers cab.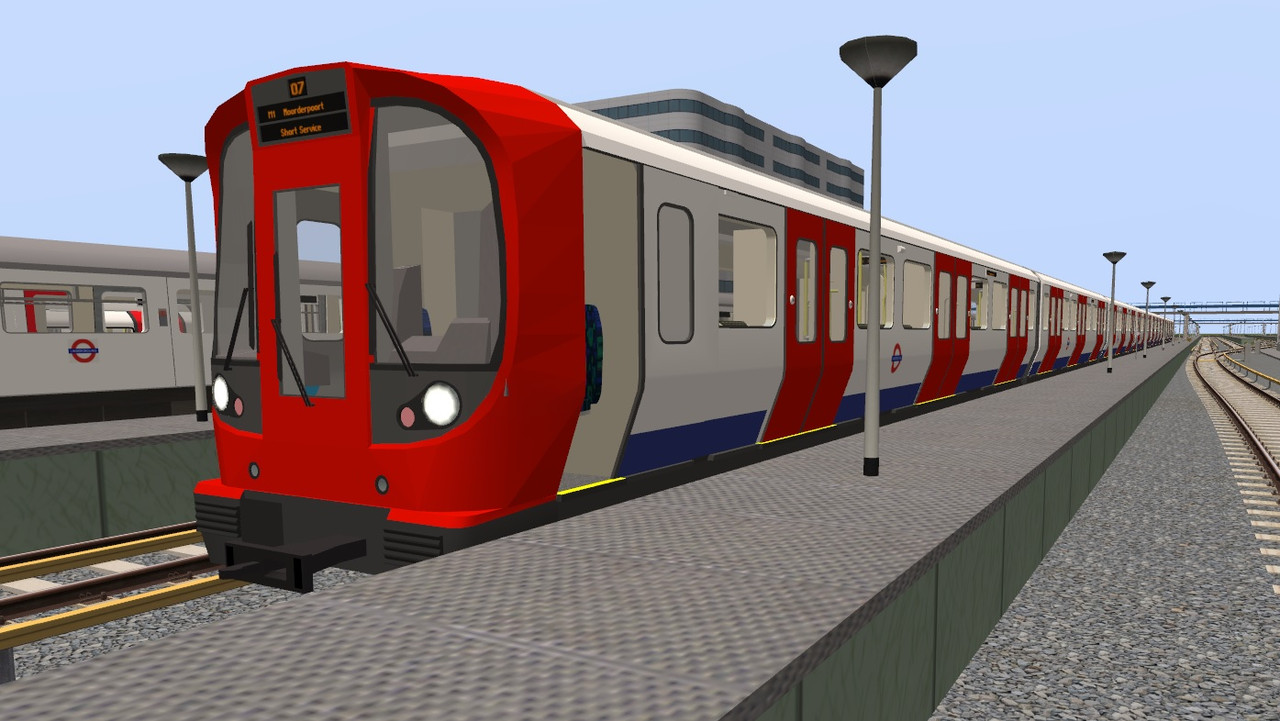 (And no, I am not hiding a fouth type at the moment...)
CEO of the Rijndam Electrical Transport company

---