Another project I am working on. When I release the Flexity Outlook, the "Toronto" package will also contain a second tram; the CLRV (Canadian Light Rail Vehicle).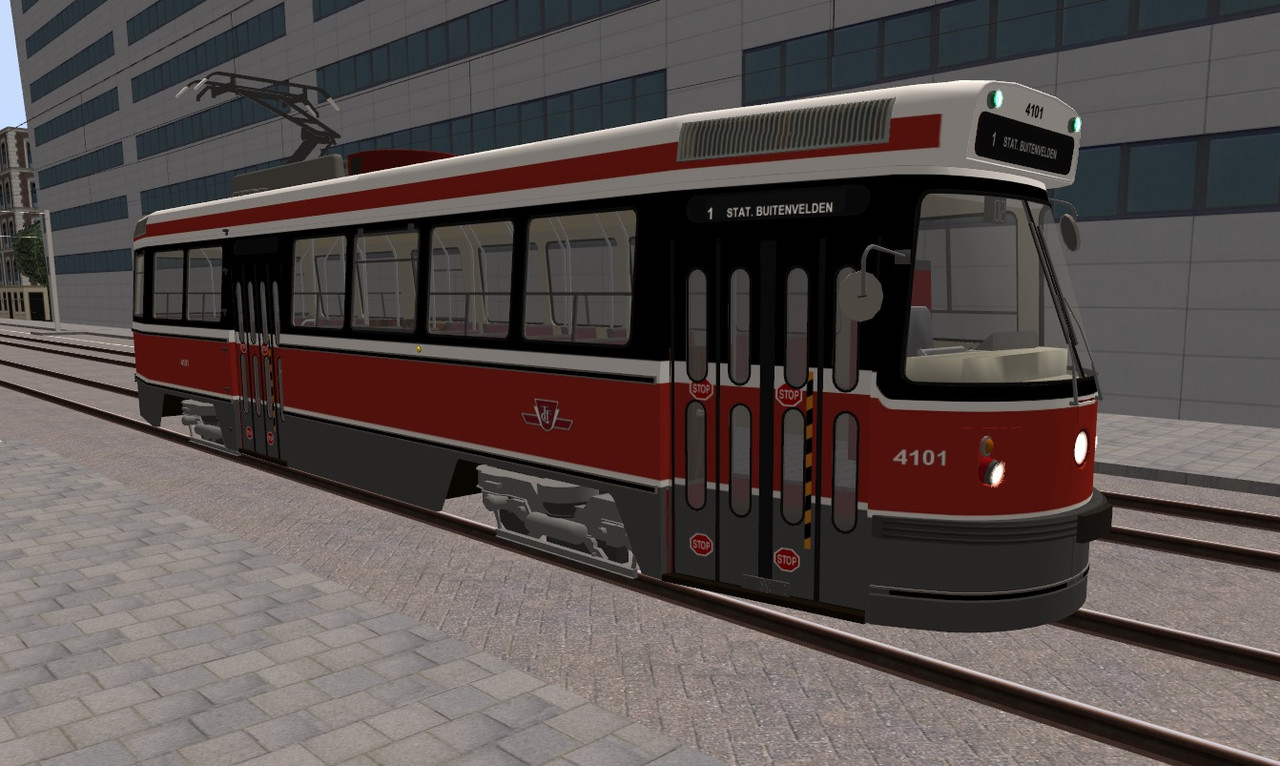 As trolleys are not supported by the simulator, I had to install a pantograph. This is not entirely fictional; pantographs have been used on these trams during the early testruns; as the first few trams where build in Switzerland, using a pantograph was necessary in order to do testruns. The pantograph was replaced by a trolley before final delivery to Toronto.
For consistency, the Toronto CLRV has been fitted with the same pantograph as the Toronto Flexity Outlook tram.