Release for Metrosimulator 3.14; the RET historic tram, motorcars series 400, and trailercars series 1000.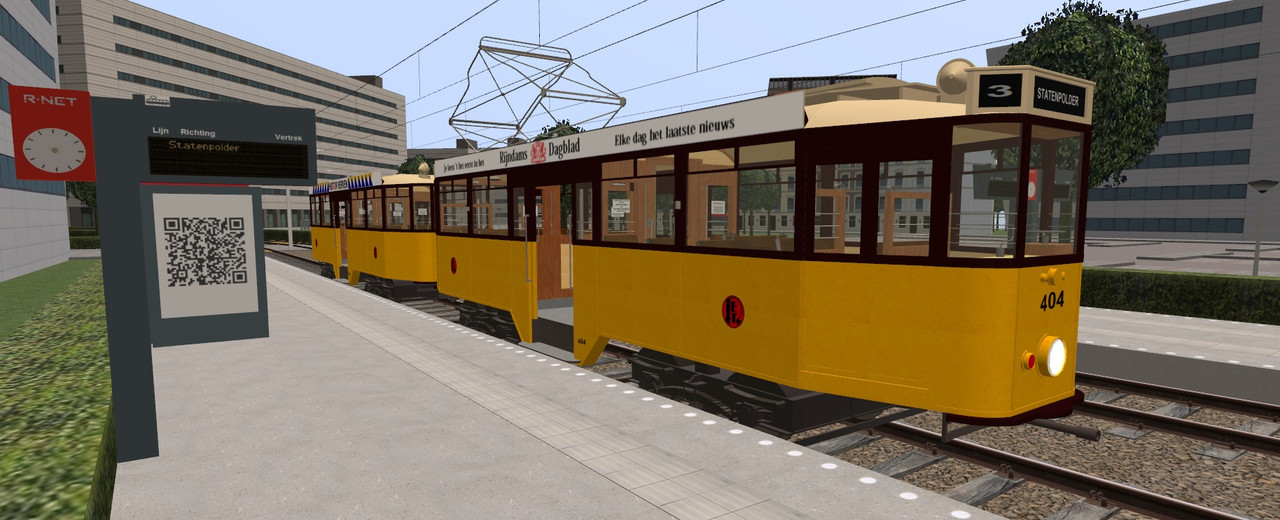 Release was intended for 3.15, but as that is still some time away and the model is already pretty good, I don't see a good reason to keep you waiting.
Perhaps 3.15 will include an improved version, but no guarantees on that.
One thing you should be aware of; the destination signs will only work in Rijndam 2022 Full version 1.1; As the other routes where released before the build of this tram started, they lack the files needed for this tram (as the destination signs/displays are route-specific). You can use the tram in other routes then Rijndam 2022 v1.1, but the destination signs will then stay black.

To download, go to the Wiki page:
http://sim.bemined.nl/wiki/RET400