I found a document online, stating that the 1973 stock trains are composed of fixed 3-car units; DM+T+UNDM or DM+T+DM (DM = Driver Motorcar, T = Trailercar, UNDM = Uncoupling Non-Driver Motorcar). These units are coupled as follows; "London Underground Automatic Wedgelock between units, semi-permanent bar between cars within a unit."
As I want to make the 1973 stock for Metrosimulator realistic, I have abandoned my prior idea of releasing the train like I did with the Russian metro (a drivercar and a trailercar, to be combined to get the desired trainlength), and have gone for the more realistic model of the 3-car units.

I will provide;
London Underground 1973 stock "Single ended unit" (DM+T+UNDM)
London Underground 1973 stock "Double ended unit" (DM+T+DM*; the rear DM is slightly different from the front one)
Glasgow SPT repaint (as a single driver motorcar, to be coupled back-to-back)
The double ended units can run independently as a 3-car train, or coupled with a single ended unit (or another double ended unit) to form a 6-car train.
The single ended units need to be coupled with another unit to form a 6-car train.
This new way of doing it also ment I had to make an UNDM, to be able to complete the single ended units. And as the UNDM is equiped with a small controller for shunt movements in the depot (max 20 mph / 32 kmh), that had to be created too;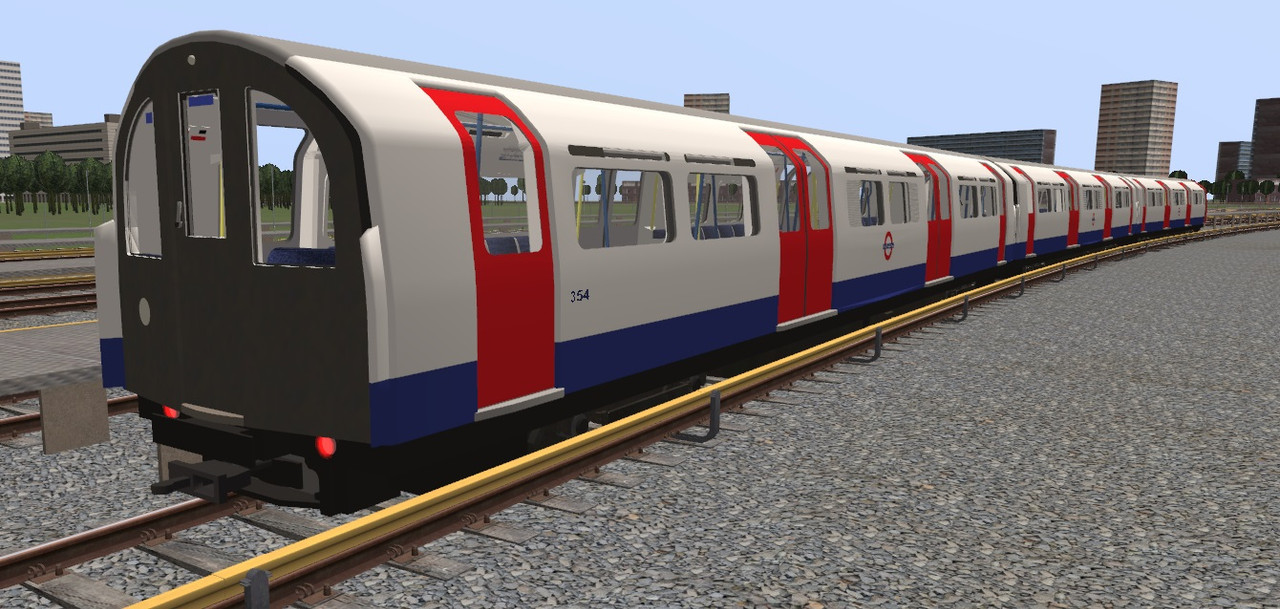 Just like in reality, the controller is hidden under a perch seat at the end of the car, which has to be opened to get to it;