Due to the tight rolling stock situation on the Rijndam 2020 metro network (there are no old SG2 units anymore, and not enough SG3 units to run all services at full length), the Rijndam Electrical Transport company has been searching for alternatives. After the succes of the KTM trams from the Russian manufacturer UKVZ, it was decided to look at Russia again and acquire second hand rolling stock (type 81-717/714, build by Metrovagonmash) from the Moscow metro system.
https://upload.wikimedia.org/wikipedia/ ... Bridge.jpg
The first unit arrived by rail at Rijndam Molenwijk (it had been transformed from Russian broad gauge to standard gauge earlier

).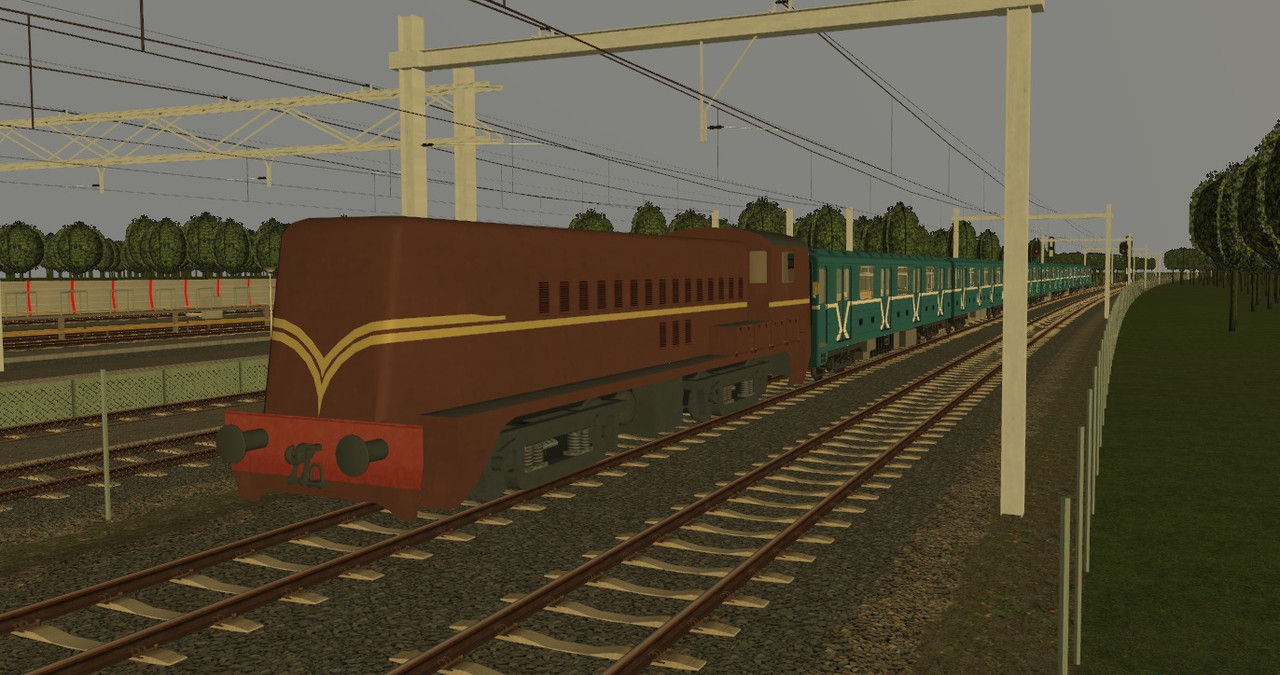 From the trainstation, it is shunted back to the Depot Molenwijk RijndamRail sidings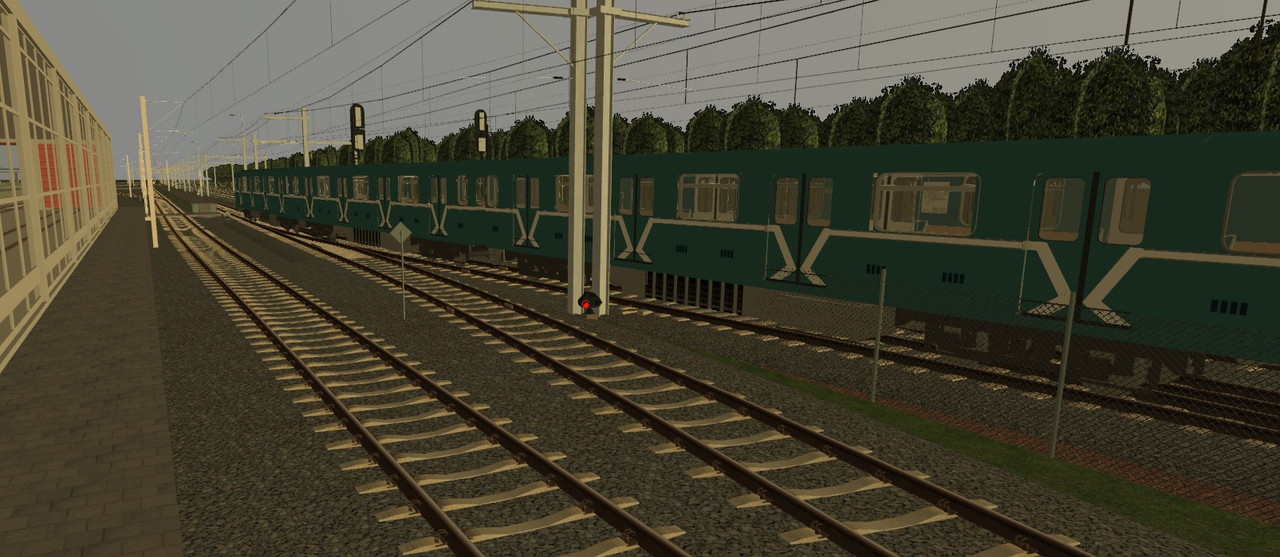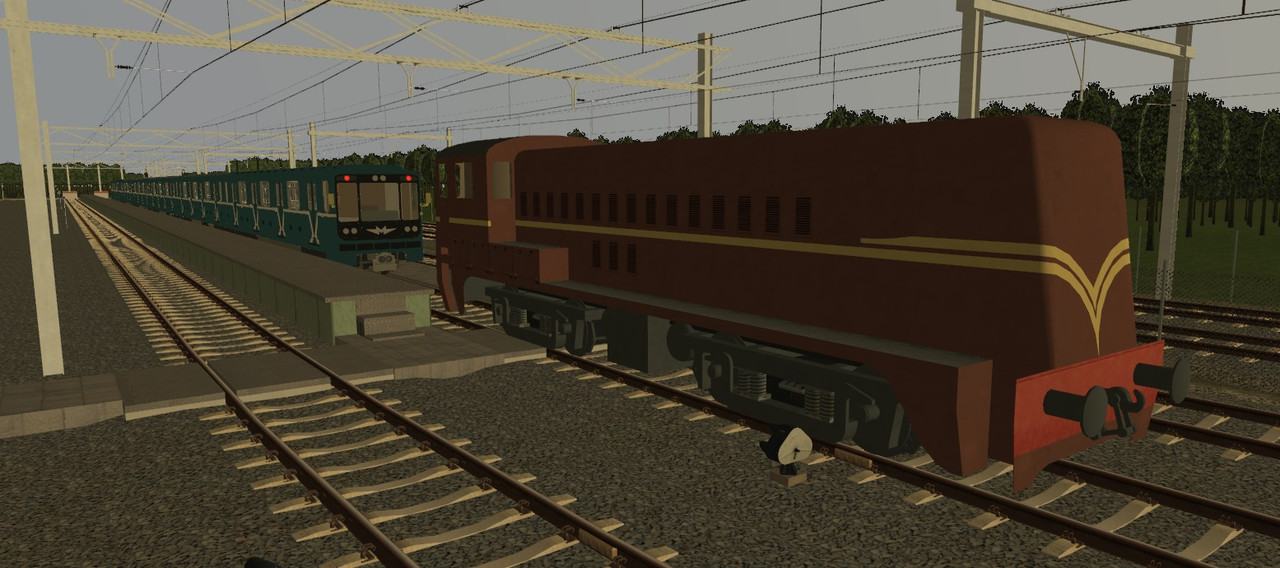 When the freight locomotive has departed, the train is shunted into the workshop for an initial inspection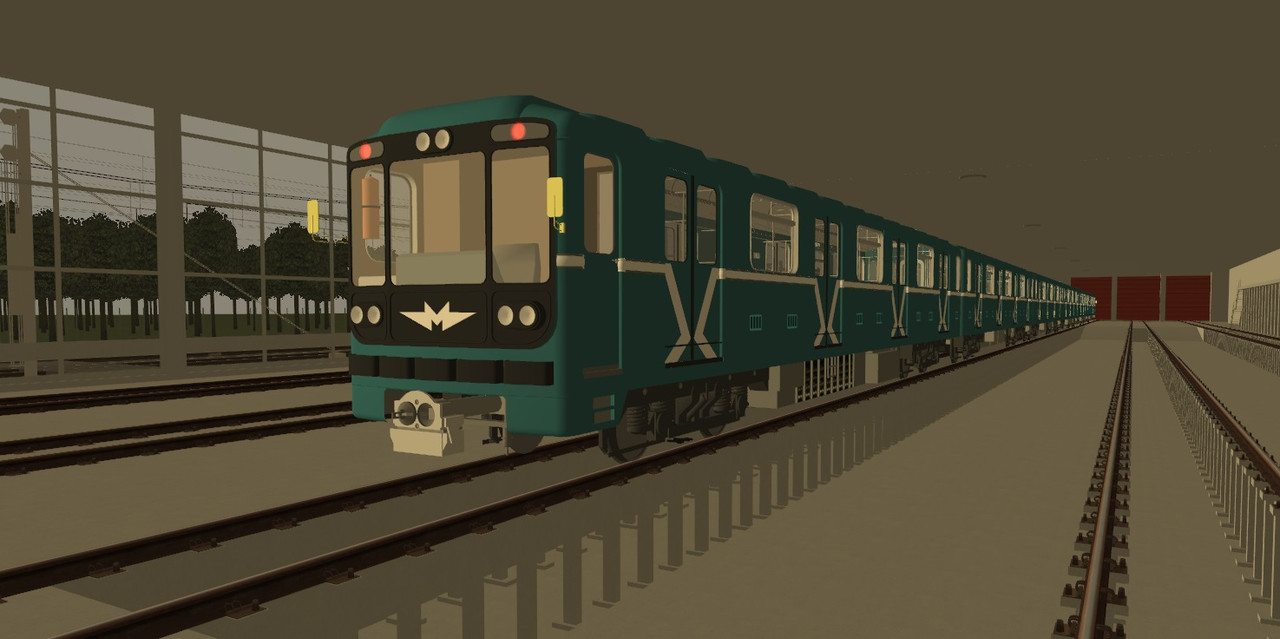 As no problems are detected, and the projectmanager for the aquisition of the 'new' rolling stock is very exited about the train, it is decided to do a testrun to Station Westplein the same evening (like SpaceX, the Rijndam Electrical Transport company believes that trial-and-error will result in faster development then static testing, reducing costs in the long run).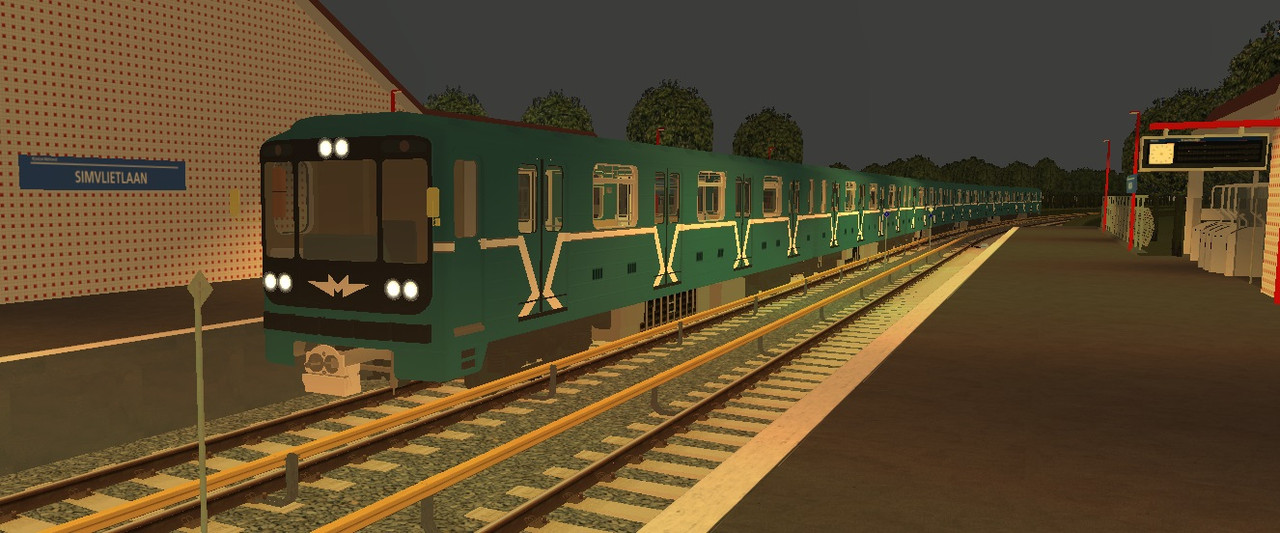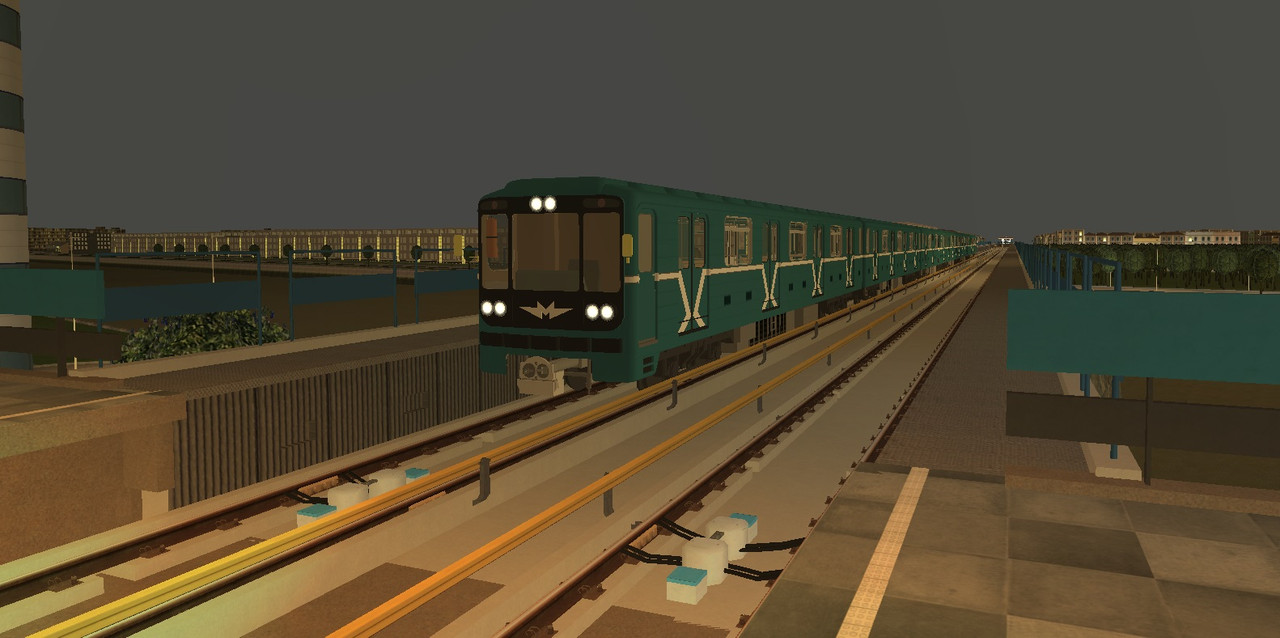 The train is not ready yet, but the modifications needed to clear it for passenger service are not expected to take long. The 81-717/714 trains are expected to enter service on Rijndam line M6 soon (in the next Metrosimulatior update). The current SG3 units on that line will then be available to realize longer trains on other lines.
-----
The basic model originates from the 3D Warehause database. I am giving it a revision to convert it for service in Metrosimulator (convert the 3D model in the correct format, taking it apart into seperate components, re-aplying the textures, put in animations, lighting, etc.).