Search found 1930 matches
Because it is a metro system, and not a mainline railway system or a tram system. From an exploitation viewpoint, I like the Paris metro and London tube line model (each line their own tunnels) more then the Amsterdam/Rotterdam model (mixing multiple lines on the same tracks); when lines run indepen...
The RijndamRail sprinterservice is being added to the tram activities (full version, for now);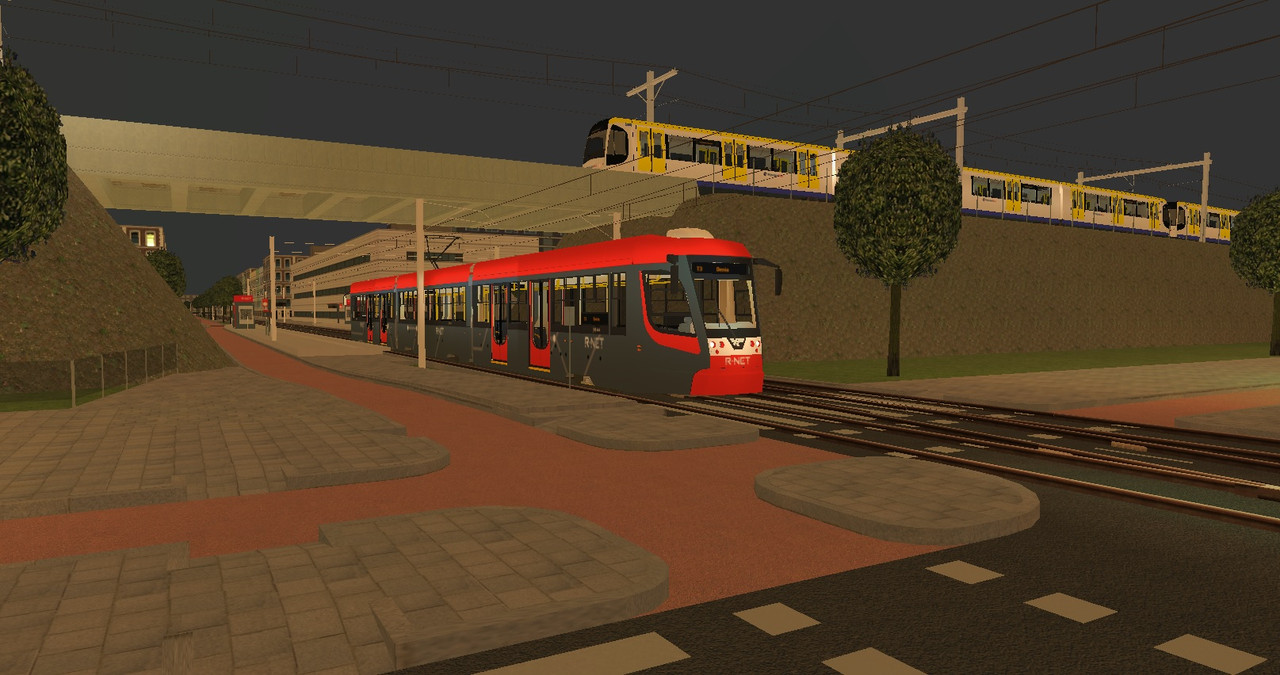 M5 and T3 side by side...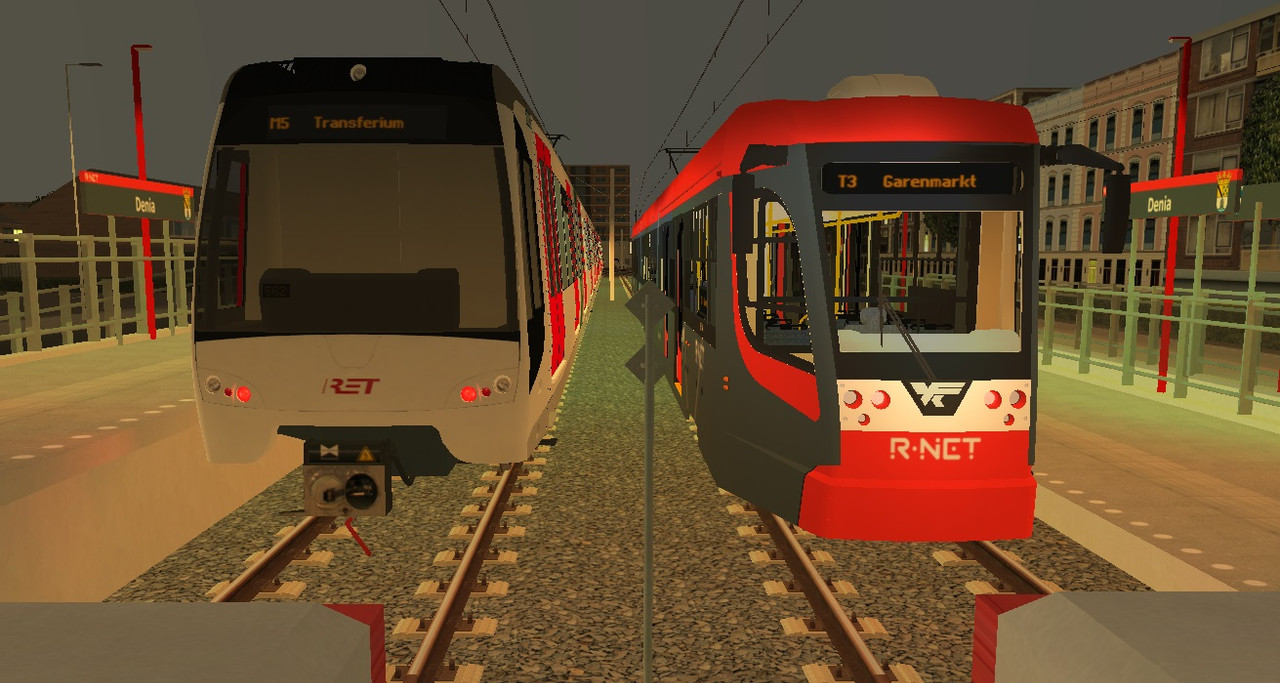 + there's a lot of overground scenery for the tram. Well, I have thought of moving the tram underground too at this location, but that would not do much good; most of the surface scenery would still be needed as the train station is still there, and that's a bit too big to move underground as well :D
Will the light version be anywhere near as light as Rijndam 2016? I don't think that will be possible, as by comparison, Rijndam 2016 is nearly empty. But I will attempt, also in the full version, to make the hardest part; the Rijndam Centraal Station environment, a bit less difficult to handle (wi...
Alfacinha315

wrote:

↑

19 Jun 2018, 21:18

Oh, you didn't completed the full version yet? No problem, we can wait...
I had some trouble getting it to work in 3.14. That seems to be solved, but there is still work to be done.

The idea is to have two separate downloads, so you can pick te one you want.

And no, no pictures of that yet. I first need to have the full version complete and tested before I make the 'light' version, to prevent me from having to do every bit of problem solving (if problems are detected) twice.
by Sjoerd

19 Jun 2018, 16:11
Forum: Algemeen
Topic: Keren op NBP1?
Replies: 5
Views: 223
Dat zijn geen AI-markers, maar blok-elementen. De CVL heeft een grid als basis, waarop je de blokken aanlegt. Blok 247 bestaat uit drie horizontale lijntjes op dat grid, en worden dus genummerd 247-0, 247-1 en 247-2. De AI-markers zijn fysieke objecten die normaal gesproken onzichtbaar zijn, en die ...
by Sjoerd

19 Jun 2018, 15:57
Forum: Algemeen
Topic: Keren op NBP1?
Replies: 5
Views: 223
Ik heb even gecheckt; er is geen 247-0; niet in het netwerk en niet in de CTD. Waar heb je dat vandaan? Ben je op basis van een custom CTD bestand van iemand anders gaan werken ipv op basis van Rijndam2020.ctd of Rijndam2020_TD.ctd?
by Sjoerd

19 Jun 2018, 14:07
Forum: Algemeen
Topic: Keren op NBP1?
Replies: 5
Views: 223
Als eerste, open je CTD bestand en verander dit: <route code="1-UB" end="158,159" totaltime="623" reversetime="30" scrollsign="1-pnb"> <aimarkers> <marker block="141" marker="141-1"/> </aimarkers> <times> <depart platform="NBP1" time=" 0" destinationcode="23" station="nbp" actions="stop" stops="NBP1...
"Lightrail" is, at least in the Netherlands, just a term used in the media and politics. Legally, if (it is not a normal railway train and) it runs on a totally separate tracks, then it is a metro. Otherwise (if it has streetlevel crossings), it is a tram. That is why the SG2's got direction indicat...