Search found 2198 matches
@Brozma It would be easier to extend an existing network then to add a new one. So before I even think of another tram network, I would first think of adding lines to a network I already have. Especially with tram networks, due to the number of network-specific objects needed. And as adding just a f...
Voorbeeld: <depart code="422" train="4225TP" target="TRD2" time="15:04:00" ai="true" track="T1" direction="1" units="5" signnumber="22" /> In de depot-vertrek code dus. Dit is bedoeld als dienstwagennummer, dus je kunt het niet onderweg veranderen (ja, handmatig wel, maar niet door de AI) Of zo: <tr...
Thanks to
T2P Films
, the Queens York Rangers Museum has been added to the route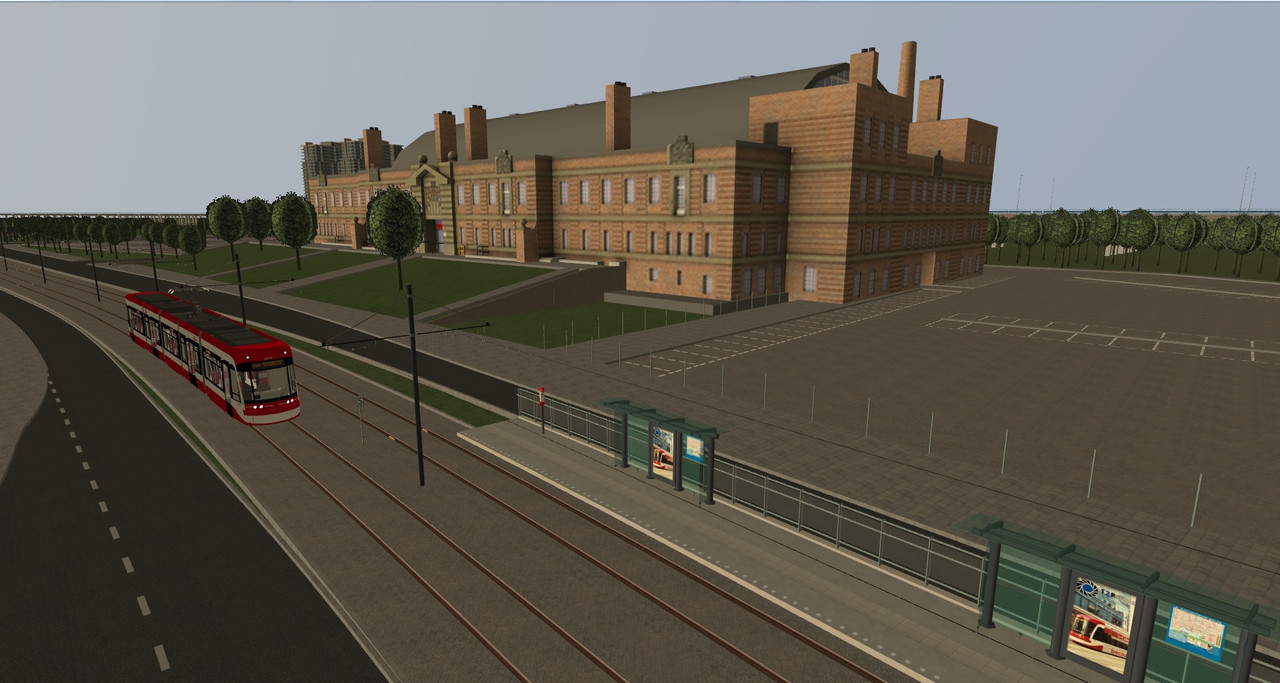 Haha no, for christmas I gave you the London Underground trains

They originate from 3D Warehouse, username "Domenic G." But only the pole and the yellow signalbox. I used those parts to custom-create the rest I needed.
A wile ago this topic appeared, with a poll attached to it which got a 78% positive reaction. Dear people.. I was wondering if you would also like to see a tram network? I would like it if someone could or would like to. Would it be cool if Sjoerd wanted to do that if he would have inspiration for i...
De letter N zit in de default CTD voor het rijden van de lus door het centrum: CS - Stadhuis - Museumkwartier - Wilhelminapark - CS. Dat is een van de lastigheden in Rijndam; het netwerk is zo groot geworden, dat alle letters van het alfabet al gebruikt zijn, sommige zelfs dubbel. Om je doel te bere...
by Sjoerd

04 Jan 2019, 18:54
Forum: General
Topic: London Underground trains
Replies: 19
Views: 1405
In London, it would primarily be the name of the line. So "District line" for example, or "Metropolitan line". In Rijndam, I do not have such names. So for destinations that are not the end of the line (like Noorderpoort, or the Central Station) I set "Short Service", and otherwise the line number, ...
by Sjoerd

04 Jan 2019, 18:42
Forum: General
Topic: London Underground trains
Replies: 19
Views: 1405
It uses a separate texture file, which is not in the current (3.14) folder structure. I'll include it in the next release of the routes (which will happen as 3.15 releases, but when that is.... Michiel hasn't informed us yet). ;) The train searches for it in the route texture folder, and if it can't...