Search found 309 matches
15 Jul 2017, 10:50
Forum: General
Topic: DRIM
Replies: 8
Views: 260
Its not possible to show the time in explore mode since there is no timetable
11 Jul 2017, 16:34
Forum: General
Topic: Screenshots & Videos
Replies: 303
Views: 21490
hex editor I assume
16 Jun 2017, 19:18
Forum: General
Topic: Screenshots & Videos
Replies: 303
Views: 21490
Hmm I thought the maps inside the trains are Simvliet in 2013 (which was the first route these trains had chronologically in the Sim afaik)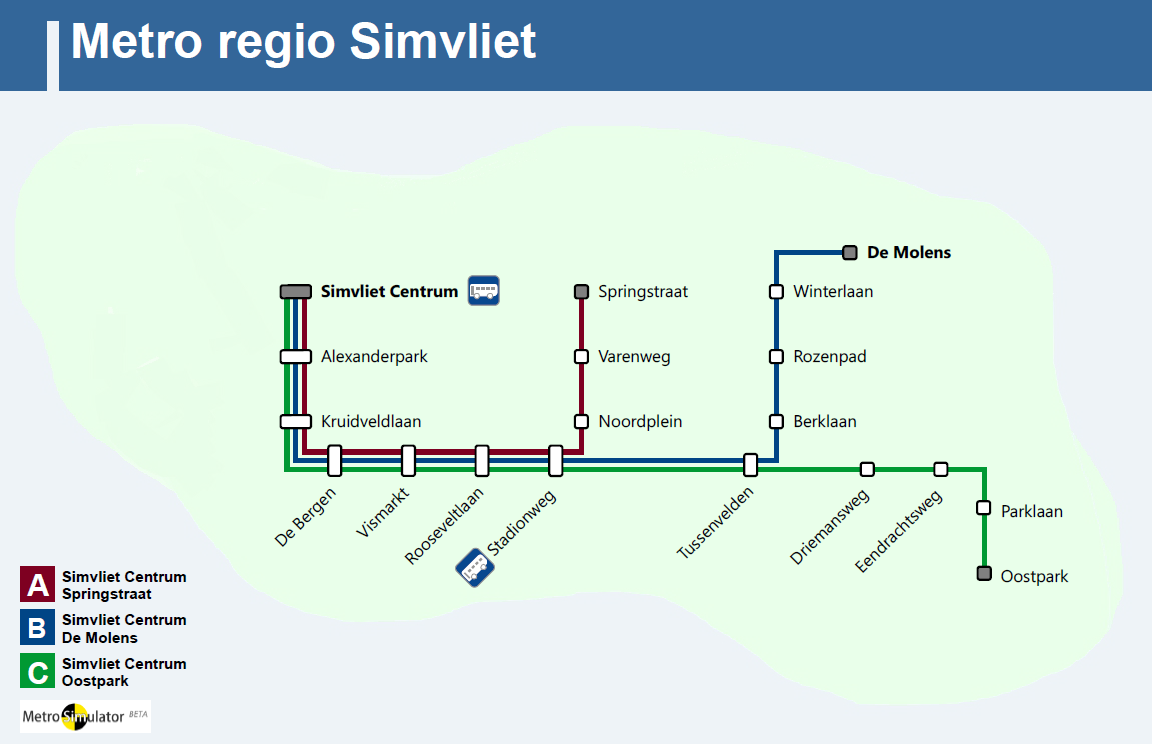 16 Jun 2017, 06:56
Forum: General
Topic: Rijndam
Replies: 1135
Views: 52772
As Rijndam is afaik based on Leiden, it should be here, appox. 6km from the sea https://cdn.discordapp.com/attachments/270938236547891221/325165904348577793/unknown.png However, only a little south of that there are a few places in Rotterdam named Rijndam https://cdn.discordapp.com/emojis/2997979747...
12 Jun 2017, 11:40
Forum: General
Topic: Readme
Replies: 2
Views: 175
Besides that, the readme files provided with 3.9 are still valid in 3.10 and 3.11
If you do not want to get 3.9 just for that - the Readme files are also available here
http://sim.bemined.nl/wiki/Readme
Greets Mika
04 Jun 2017, 21:57
Forum: General
Topic: Rijndam
Replies: 1135
Views: 52772
I created the Snail logo around the end of last year as an idea by Sjoerd to make something based off a typical dutch company like Shell when we were writing about the advert boards on Rijndam. I'm glad it made it into the route :D Btw, heres the full size version https://s23.postimg.org/ggkzq0hd7/S...
03 Jun 2017, 06:16
Forum: General
Topic: Rijndam
Replies: 1135
Views: 52772
As Sjoerd stated at some point those are theoretically made up randomly, but if they are near a street, then yes you can assume that street is named like the station.
02 Jun 2017, 06:37
Forum: General
Topic: Throwback Thursday
Replies: 45
Views: 2385
It seems to me that the SG3 already worked on Beta 3.0 Here's a photo of Beta 3.5 If it is on 3.5 that doesnt mean its on 3.0 In the picture you can see Simvliet destinatinos and what looks to be Stadionweg in 2006. Simvliet wasn't in 3.0, to my knowledge there was only the Zevenkamp - Cappelsebrug...
31 May 2017, 18:45
Forum: General
Topic: Beta 3.11
Replies: 221
Views: 9840
Hmm Youtube showed me there was a Livestream but then "Video had been removed by the uploader" Uhm what? The mysterious missing livestream ================================================= Anyways, speaking about youtube, heres my vid of Rijndam 1985's M1 line. 8-) (This video is just a better versi...
31 May 2017, 18:41
Forum: General
Topic: Rijndam
Replies: 1135
Views: 52772
Hey
So far I like Rijndam 2018, specially the new R**SPOILER ALERT** Lines are a nice secret

However, I found this on the museum excursion activity (didn't check if it occurs on other activities too yet). The SG2 Mueseumlijn train opens the doors on the wrong side.
Greets, Mika