Search found 1928 matches
Find out in a couple of days....
"I would like to" is not the same as "I am going to" :roll: If the feature becomes possible, I will use it. For now, it isn't possible. In the short term, you can expect the Rijndam Centraal T1 turning loop in Rijndam 2022 (full version), which will not take long anymore. And I am also working on so...
I have asked Michiel to build the function into the simulator, so I could build and add those doors. The function does not exist yet, so I haven't build the doors either. Will it become available in the future? I hope so, as more and more metro lines around the world are fitted with this system. htt...
The new Rijndam Centraal tram stop. In order to fit in the turning loop, I had to build part of the tram tracks under the railwaystation. An island platform would have been preferable, but that was not possible due to the very tight curves. For the same reason an indoor tram station in the tunnel pa...
Maybe you could make like an turning loop but with more stops, like what line 54 does in Schiedam, De Gorzen. That was one of the options I explored, but I ran into a few problems fitting in a multi-street loop. So it became just a loop for only this stop. I have been working on this mini project d...
Anyone interested in a turning loop for line T1 at Rijndam Centraal (RD2022 fullV)? :D This makes it possible to run single KTM 23 trams on T1 (good on not so busy days), and the use of other single direction trams (should they be added to the game in the future). And more flexibility, as there are ...
by Sjoerd

10 Jul 2018, 19:18
Forum: General
Topic: Screenshots & Videos
Replies: 920
Views: 89101
The couplers in Metrosimulator do not transmit that signal. Take a look at the 5200 SG2's; only the front one will use the function.
by Sjoerd

10 Jul 2018, 09:48
Forum: General
Topic: Screenshots & Videos
Replies: 920
Views: 89101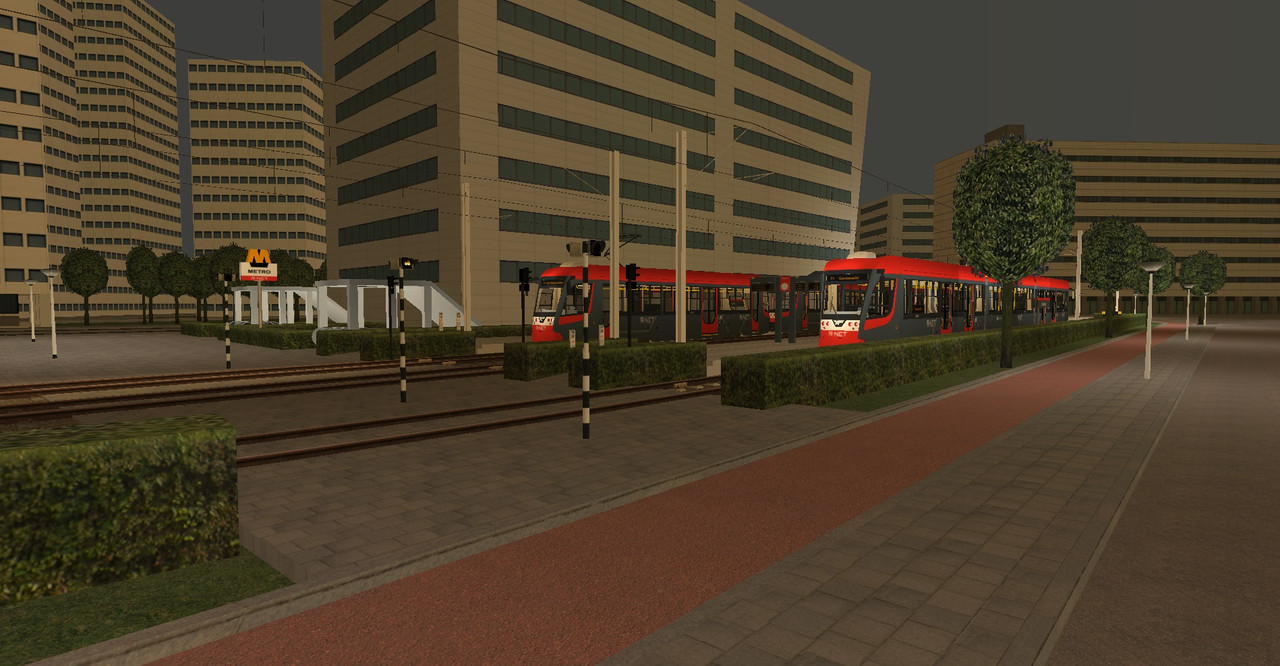 (Rijndam 2022, activity T3 early service)