Search found 2206 matches
by Sjoerd

22 Jan 2019, 18:28
Forum: General
Topic: Create the activity
Replies: 9
Views: 852
Two (of the same) XML errors here; <consist start="DNA2"> <train pack="RijndamRail" file="9000.xml" / > <cab id="0" enabled="false" ai="501"/> <car id="0" scrollsign1="14.0" scrollsign2="51"/> </train> </consist> <consist start="TRD2" position="40"> <train pack="RijndamRail" file="9000.xml" / > <car...
It's on the Wiki

by Sjoerd

21 Jan 2019, 20:46
Forum: Bugs
Replies: 5
Views: 106
Dat is niet Arendstraat; dat is Nobelplein :D Ik ben het probleem eerder tegen gekomen. De betreffende metro heeft gefaald de overschakeling van ATB naar ZUB te maken. Het is geen fout in de route (want bij 98 van de 100 keer gaat het gewoon goed), maar eerder een probleem in de simulator. Mogelijk ...
Will show later this evening. With a releasedate.

Would it help if I announced another new vehicle, to be released sooner (which will work in 3.14), while we wait for 3.15?

by Sjoerd

21 Jan 2019, 17:45
Forum: Bugs
Replies: 5
Views: 106
Stuur de activiteit, misschien kan ik het probleem vinden.
Are these barriers activated automatically? Or do we have to manage it through CVL? I reversed the animation of the Sneltram level crossing barrier. Yes, it is automatic; the barrier opens when you approach it, and it closes after you have passed it. In reality, the TTC explains that the vehicles h...
How do you like this ATS....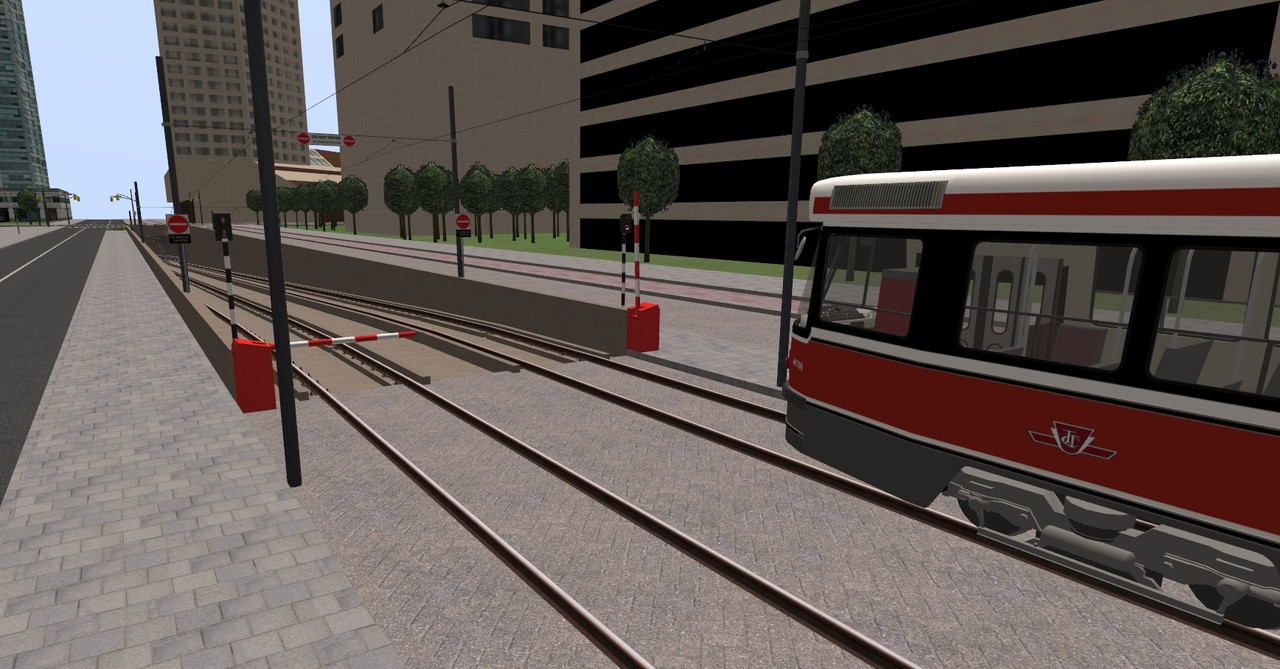 You won't find it on Google Streetview, as it is pretty new in reality too.
https://www.youtube.com/watch?v=RHAHkzjOP8o
Penalty fares? If you pass trough a red light, you could get a fine by the police, yes. Or loose your drivers licence pending an investigation (after all; you are responsible to all the passengers). The ATB will stop the tram if you pass into a junction when a path has not been set. And yes, the int...