Search found 2658 matches
by Sjoerd

16 Nov 2019, 20:07
Forum: General
Topic: Express paths and routes
Replies: 6
Views: 154
The third question, i think sjoerd was trying to ask if it saves time not making it safer. Indeed. Safety is already handled by the train protection systems. The questions I posted all have to do with doing a costs and benefits analyses. In the end, I would prefer higher frequencies, while stoping ...
by Sjoerd

16 Nov 2019, 18:32
Forum: General
Topic: Express paths and routes
Replies: 6
Views: 154
I am personally not a fan of express services on a metro line. If they share tracks, that reduces the overal capacity of the line, as making timetbales involving different average train speeds will mean lower achievable train frequencies (can't send an all-stop metro every 3-4 minutes if you have to...
by Sjoerd

13 Nov 2019, 08:12
Forum: Bugs
Replies: 2
Views: 119
Heb je DirectX geïnstalleerd?
by Sjoerd

11 Nov 2019, 17:51
Forum: General
Replies: 173
Views: 22520
On the Rijndam 2022 1.4 what service will they run? I have nog made a timetable yet, but I have a new service patern in mind; The RijndamRail line Noordvliet - Rijndam Molenwijk will be shortened to Noordvliet Rijndam Centraal. On the section Rijndam Centraal - Rijndam Molenwijk this service is rep...
by Sjoerd

10 Nov 2019, 16:58
Forum: General
Replies: 173
Views: 22520
A few more screenshots ;) First the ICRm BDs as it stands in the simulator now: https://i.postimg.cc/HsHmG34t/ICR-BD-008.jpg As it has been designed to communicate with the NS1700, it has the same driver controls: https://i.postimg.cc/dtnzbF0q/ICR-BD-009.jpg The carriages are fitted with functional ...
Great!
If you send me the files... I'll fit the screw coupler and send it right back to you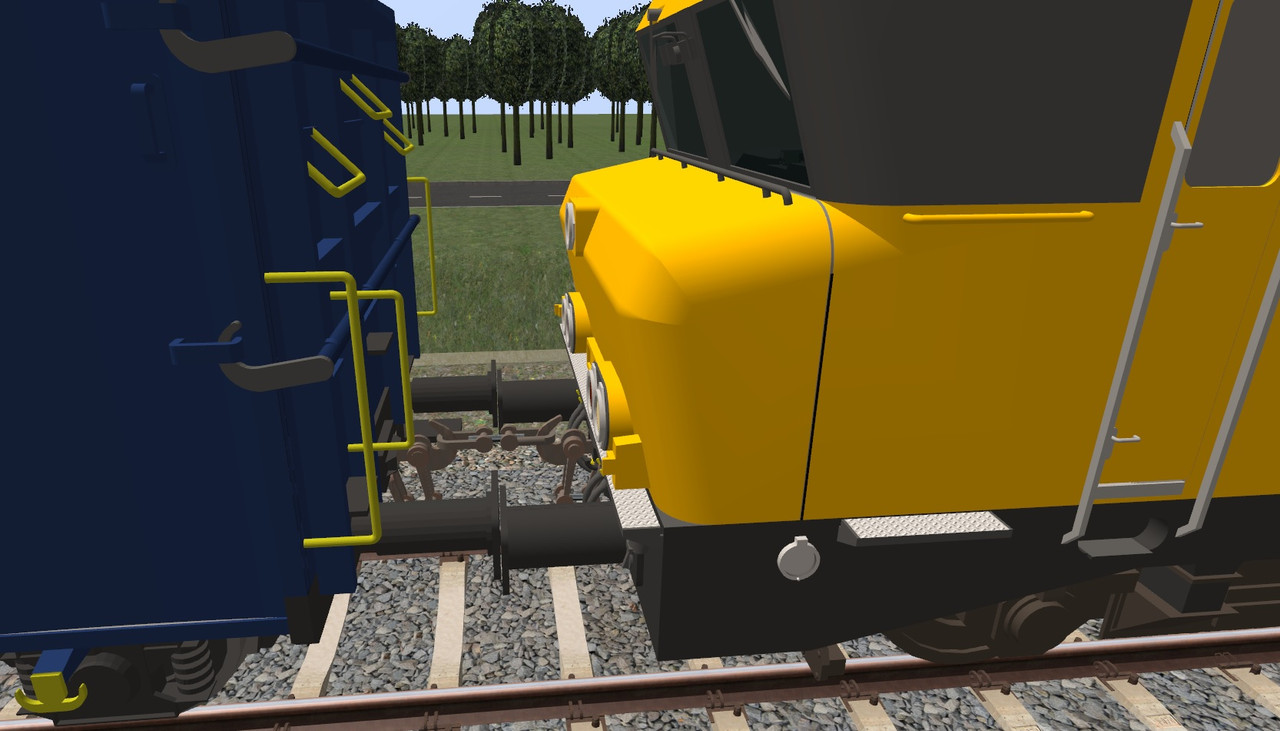 https://i.postimg.cc/c19ZKMs0/Shimmns-002.jpg
Local services, yes. Intercity services will be locomotive hauled passenger carriages.
Another thing I've been working on (today); a shimmns freightcar. Ofcourse with the new couplers, and the cover is animated; you can open them individually per car.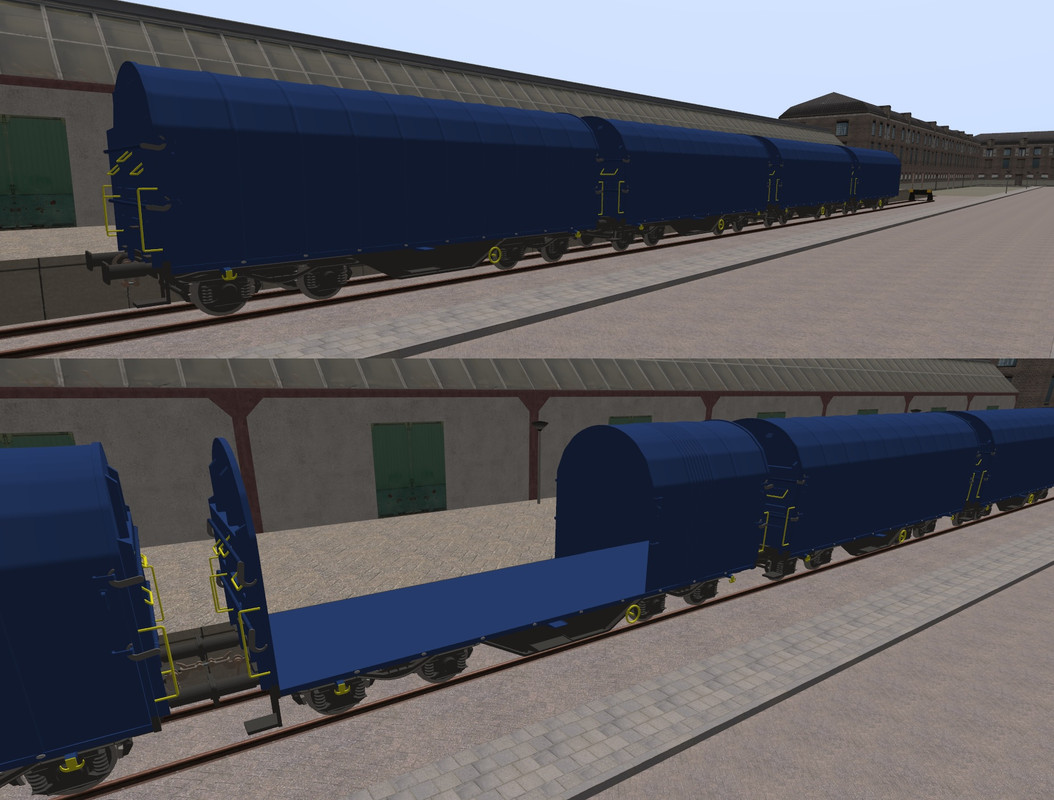 They were animated directly when I build the locomotive. But I tested it; it seems the animation files did not make it into the 3.15 release (hence the animation doesn't work). I will see to it that this is corrected when I release the update.

Also in action; an update on the NS1700 locomotive in the RijndamRail package: Body lowered 13cm on the bogies to improve reality. (ICF carriages also lowered to match) Improved locomotive numbers A new and functional screw coupler (also fitted on the TRAXX locomotive / ICRm carriages...work is in p...