Search found 2950 matches
I have prepared a few activities. Today I have made a few signalling improvements, which should reduce the chance for delays on Rijndam-Zeeburg route via the HSL; -> More 130 km/h allowed (instead of 80) between Rijndam Landgoed and Ypenburg. -> On the HSL itself; if you are behind another train, yo...
Now working on some signalling improvements in the channel tunnel section....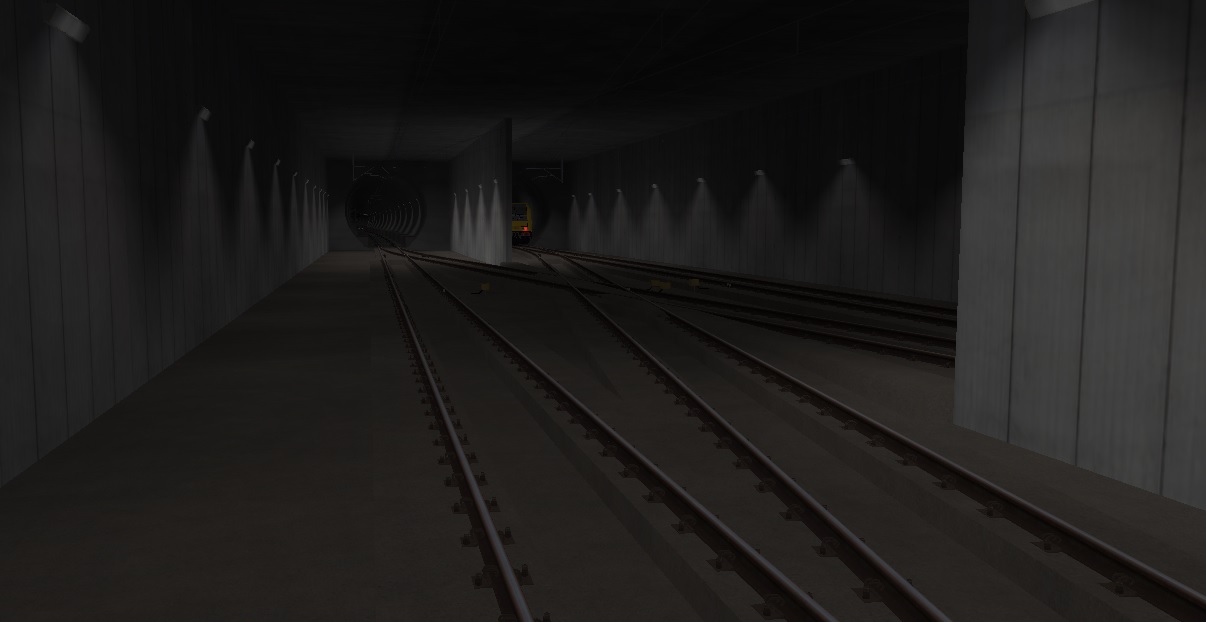 (one of the two crossovers between both tunnels)
The download for the newest RijndamRail update on the Wiki seems to be a download for the Tfl rail pack. Is this some kind of early April Fools' joke or an accident? Where have you been looking? I have just checked the links; they are correct, and lead to the link (https://filehorst.de/d/dvqfFnCe) ...
by Sjoerd

28 Mar 2020, 21:12
Forum: General
Topic: A new metro carriage
Replies: 24
Views: 1416
Actually, I don't think Chsta005 can put anything in Rijndam 2022 v1.4, as that's my project......

Also, Rijndam isn't a rolling stock package; it's a simulation network.
Still testing.... Getting the timetable to work for the trains in the all-day basis activity.... Still some issues to fix

SPR Rijndam - Zeeburg departing Groenburg in the early morning;
by Sjoerd

26 Mar 2020, 08:30
Forum: General
Replies: 26
Views: 1599
The NS1700 got it because I was also building the ICFs at the time, with destination displays. The TRAXX doesn't have it because it was developped together with the ICRm coaches (for the simulator), which do not have a destination display. The CC72000 got it because I build it on the basis of the NS...
It has been looked at, corrected, and will be in the coming update.
The function is not available in the TRAXX (hasn't been build in). It will however be available with the SNCF CC72000.
An update on the Rijndam network; I have written new CTY-files for the sidings at Rijndam Centraal and Zeeburg (the ones referenced in these code lines: <yard pack="Rijndam2022" file=" SidingsZeeburg2.cty " departures="auto" arrivals="auto"> ) I am now testing them one by one, to see if trains depar...
A colleague at work asked me to create a simulation showing what a ride on a hyperloop might be like. So I did. But as I did not get the settings for the train protection and braking force to work correctly at those speeds (the AI simply refused to apply full brake force, so it was unreliable), I di...