Search found 318 matches
by Samuel

11 Feb 2019, 22:03
Forum: Algemeen
Topic: [WIP] Metro Sim Driver
Replies: 8
Views: 314
Wat je ook zou kunnen doen is toetsen koppelen, zoals de toetsen die je gebruikt om deuren te ontgrendelen en te vergrendelen. Op die manier kun je ervoor zorgen dat jouw applicatie als een feedback reageert door van aan te geven of je op tijd de deuren opent en/of sluit bij een station in een route...
by Samuel

02 Feb 2019, 01:01
Forum: General
Topic: Screenshots & Videos
Replies: 1221
Views: 165765
Here are the first three screenshots made in a recreated region which is almost ready for full testing;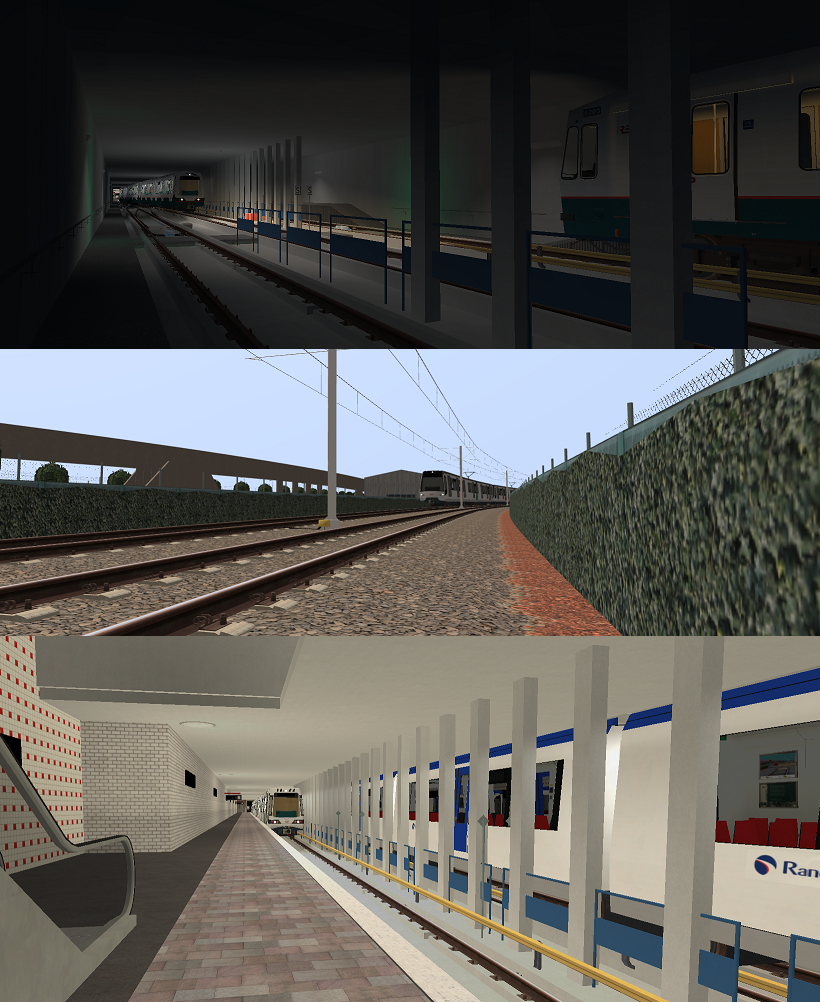 Wel grappig om te zien dat men nog altijd hier even langs wil komen om na te gaan of dit ooit nog wat zal gaan worden. :roll: Op dit moment zijn de werkzaamheden in volle gang. Tot de tijd dat ik overtuigd ben van mijn perfectie (*kuch*, drie jaar later...) geef ik toestemming aan De Loper om info v...
by Samuel

28 Apr 2018, 21:42
Forum: General
Topic: Screenshots & Videos
Replies: 1221
Views: 165765
RotterdamMetroLover

wrote:

↑

28 Apr 2018, 21:40

Watch out, it will get worse. You know what I mean.

Vraag aan de bouwers om wat meer FPS vriendelijkheid zou ik zeggen

I said full size, not short and light weight with enough room to even fit those.
Batteries are realistically not powerful enough to move a full size train with passengers....
A place where metro trains fight each other?

by Samuel

03 Sep 2017, 17:28
Forum: General
Topic: Discrepancy
Replies: 16
Views: 2323
K but, the stock still needs to be in service or else you're going to have a delay(s) because a stock is being maintained and there aren't stocks in reserve on a long range route. Even though looking out the windows is an option, I would like to focus on the rails and be able to look back via mirro...